SEO resources, online marketing tools and everything else I use to grow my authority and become the leader in my industry and online niche worldwide. Here's how you can use this SEO resource page: After you've decided on your online goals and developed your SEO and online business strategy, go ahead and pick from the list of SEO resources, online marketing tools or  anything else you'll find
SEO Resources, Software And Tools I've Used To Build My Online Authority Worldwide
SEO Tools
I just love SEMRush. They have great tools to analyze my websites, find errors, issues, and warning.
Plus SEMRush is perfect to uncover a competitor's organic and paid search strategies.
Best at all for an SEOler, you can use their tool to easily find the best,
and most profitable, keywords for your site.
Online Marketing Resources, Tools And Everything Else I've Used To Grow Online
Hosting Services For WordPress Sites
I use Siteground to host my smaller websites. It doesn't add additional code to your site that makes them very SEO friendly. Their customer service is also very responsive and knowledgeable.
So far I didn't explore any issues they didn't take care of or where not willing to help with.
Social Media Management
Socialoomph is the only social media management tool I know that allows you repeated automated postings. Plus you can use it to set up an automated direct message for your new Twitter followers. The repeated posting of social media blurbs is totally worth the the monthly fee because it's a huge time saver.
Hootsuite is one of few  social media management tools that posts directly in Google+. It's great to schedule, manage and measure your social media activity. I have my hoosuite account set up for my virtual assistants who upload and schedule the posts for me. I then review and measure the activity to see which social media networks provides which results on engagement, podcast or speaking invitations, etc.
Website Security
I refer Sucuri, Website AntiVirus and Website Firewall (WAF) to every client and student who got hacked once or does transactions on their website. If you are concerned about your website's safety, having Sucuri helps to get peace of mind. Just remember, you still need to secure your passwords and change them frequently. No firewall can help you when the hacker knows your password.
WordPress Themes And Plugins

99% of my WordPress websites are built with the DIVI theme created by Elegant Themes. It's a pretty light coded theme and very mobile friendly. But the best is, it comes with the DIVI builder that includes an endless number of homepage, contact us, about us, project etc templates you can choose from. Every page can be built totally flexible and with graphic elements like text, image, image/iIcon blurb, call to action, bar counters, number counter, circle counter, countdown timer, pricing table, toggles, accordion, tabs, gallery, slider, blog, newsletter signup, login form, contact form, divider, map, audio player, person, social follow, or testimonial. The base colors for the DIVI color customization are black, white, red, orange, yellow, green, blue, or purple.
Resources For Affiliate Marketers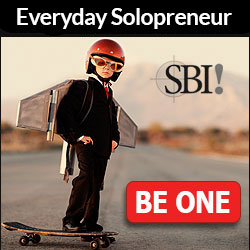 SBI! from SiteSell is a content marketing platform for affiliate marketers and entrepreneurs who want to build a niche related website for affiliate marketing. Benefit: Company provides training on building a niche website you can use for affiliate marketing. Downside: Not self hosted. If you ever move your website, you can only move the content itself and need to rebuild the design and structure of your website again.
Plugin for WordPress is available.
AFFILIATE DISCLOSURE: Some links in the blog post above are affiliate links and in full disclosure I will receive a small compensation from the companies when you do purchases by using these links.